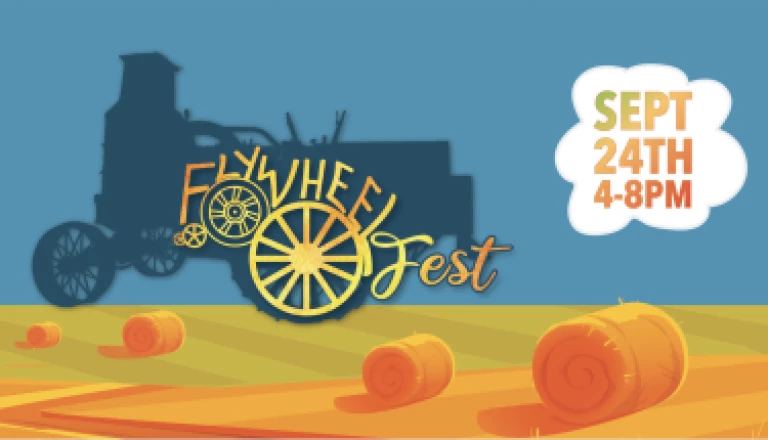 Program Details
WHEN: Sep 24, 2022
TIME: 4:00 PM - 8:00 PM
BUCKET: Program - Community
FLYWHEEL FEST SEPTEMBER 24TH, 4-8PM
A home-grown party for our dear Kerosene Annie!
We are gearing up for the second annual Flywheel Fest at JUMP on Saturday, September 24th from 4-8pm. The festival is an opportunity to show off our amazing collection of tractors. But more than that, it marks the return of our dear old Kerosene Annie. She is the prize of our collection, and she has been parading about the country and making the other tractors jealous as she made her way to Minnesota for the Rollag Western Minnesota Steam Thresher's Reunion Annie has been waiting a year for this trip of a lifetime-so we made her a promise before she left. When she returns, we will have a celebration – even bigger than the one last year. Which is why this Flywheel Fest is an extra special event. It really is all about Annie!
We hope you will join us to welcome Kerosene Annie home and enjoy a spread of food, good old-fashioned games, and great music!