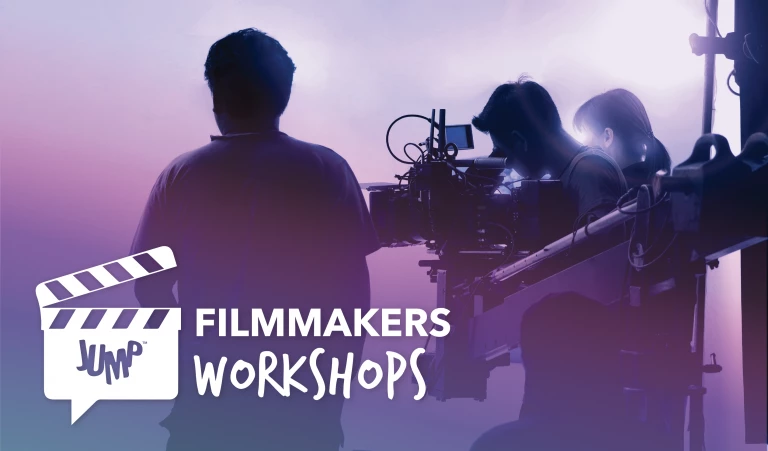 Program Details
WHEN: Oct 7, 2023
TIME: 12:30 pm - 2:30 pm
SATURDAYS 12:30-3:30PM
Join our Filmmaker's Workshops happening every Saturday in the PLAY Studio on the 4th floor at JUMP!
The Filmmaker Workshop is one of many included in Dreamweaver Collective, JUMP's film production initiative to engage people in our community interested in the different elements of film production—actors, grips, camera operators, production managers, directors, etc. Each participant is encouraged to explore the elements that interests them the most whether that is how to scout locations, frame a shot, different shot techniques and so much more.
This workshop series is FREE & open to the community!
Upcoming dates:
October 07, 2023 - 12:30 PM
October 14, 2023 - 12:30 PM
October 21, 2023 - 12:30 PM
October 28, 2023 - 12:30 PM
November 04, 2023 - 12:30 PM