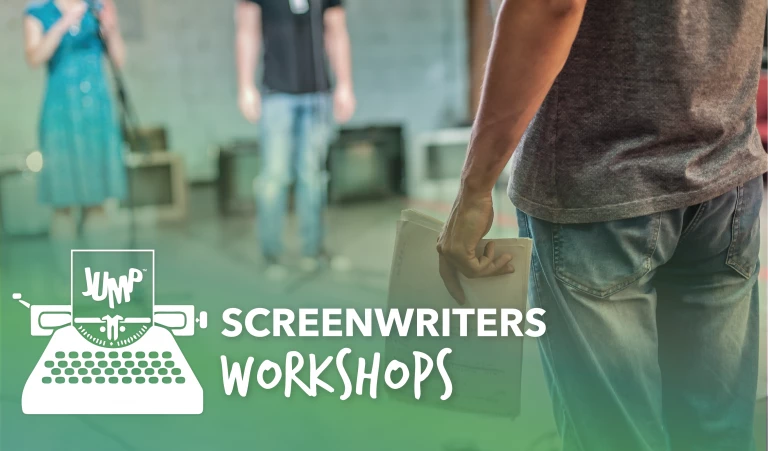 Program Details
WHEN: Oct 7, 2023
TIME: 10:00 am - 12:00 pm
SATURDAYS 10AM-12PM
Join our Screenwriter's Workshops happening every week in JUMP's PLAY studio. Story artists are invited to bring their screenplays for story discussion. Develop your screenplay to the point of setting up a table read. Collaborate and network as a community of screenwriters gather at JUMP to discuss the art of writing stories for the screen. 
This workshop occurs every Saturday from 10-noon in the PLAY Studio at JUMP! 
This workshop series is FREE!
This first workshop series will be 6 weeks long and will be editing premade fairytale and mythology scrips to make into 5-10 minute movies. During these workshops we will be collaborating with others in the group to make amazing scripts. Once the scripts are finalized, we will be handing them off to the filmmakers workshop where they will get filmed. You can be a part of the other workshops as well! We will also be inviting guest screenwriters and film makers to the workshops to talk about their experiences. Once these films are made, JUMP will host a film festival to showcase the films on the large JUMPotron screen in our park.
Upcoming dates:
October 07, 2023 - 10:00 AM
October 14, 2023 - 10:00 AM
October 21, 2023 - 10:00 AM
October 28, 2023 - 10:00 AM
November 04, 2023 - 10:00 AM