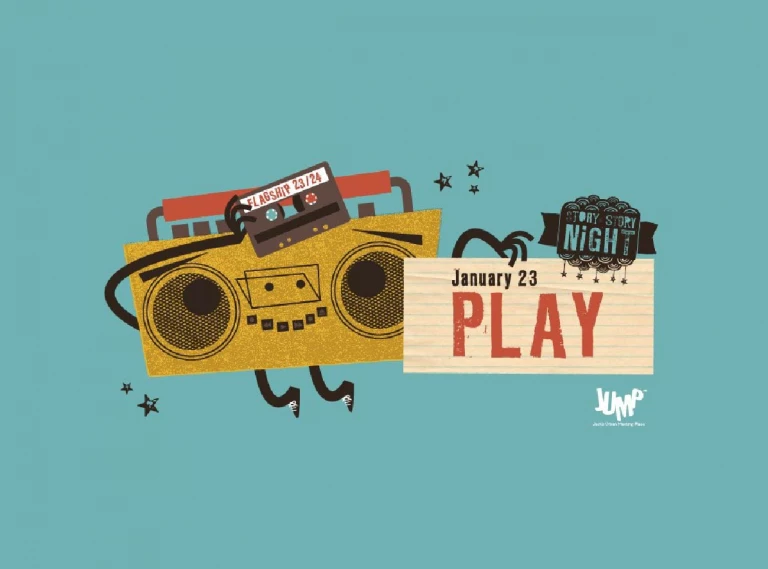 Program Details
WHEN: Jan 23, 2024
TIME: 7:00 pm - 9:00 pm
TUESDAY JANUARY 23RD, 7-9PM
"Life is like a mixtape!" shouts out the DJ relative of Forrest Gump in a sample track. For the 14th flagship season, Story Story Night is dropping beats with true stories on a rock-your-world theme. Starring featured storytellers mixed with an open story slam. Live on stage and without notes.
Take out the earbuds and turn up the volume on the extended playtime of human experience. Hear real-life soundtracks more electrifying than an 80s boombox on your shoulder.
Story Story Night's Flagship Season follows the buttons on an old school tape recorder.  This season is powered by C batteries, baby.  Ready to Play?
Hosted by Jodi Eichelberger
Tickets: $17 in advance/ $20 at the door
Doors open at 6pm. Show starts at 7pm.

Upcoming Shows:
B SIDE:
2/27: FAST FORWARD
3/26: STOP
4/23: EJECT