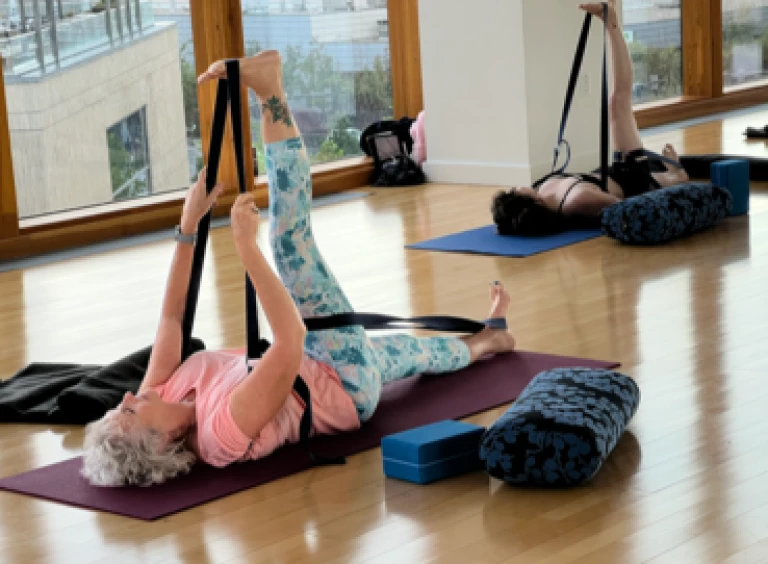 Program Details
WHEN: Oct 4, 2023
TIME: 12:00 pm - 1:00 pm
Yoga is a time-tested tool to empower anyone to gain more peace, strength & balance. Expect a light-hearted, gentle flow, guidance as to how to find what works for you and a closing of guided mindfulness to help you return to your day feeling more centered & energized. We understand that this is lunch hour for many so feel free to arrive & leave as it works out for you. Also, no need to bring special equipment or wear special clothing….Move Studio has all you need as well as changing rooms.
Every Wednesday 12:00pm – 1:00pm
Move Studio at JUMP, 5th floor
Price: $12
Open to the Community!
Upcoming dates:
October 04, 2023 - 12:00 PM
October 11, 2023 - 12:00 PM
October 18, 2023 - 12:00 PM
October 25, 2023 - 12:00 PM