The JUMP Experience is now virtual!
Having fun is serious business at JUMP! Our successful community building programs are now available in a virtual format! Whether working together with social distancing or operating remotely, these engaging activities will strengthen your team's connections. Choose one 15-minute activity as an icebreaker or combine several and rotate between two or three for a longer program. We provide the necessary supplies and moderate the agenda on your preferred virtual platform. The Virtual JUMP Experience can be customized for groups of 10–100!
JUMP EXPERIENCE VIRTUAL ONLINE TEAMBUILDING PROGRAMS
TEAM MURAL MASTERPIECE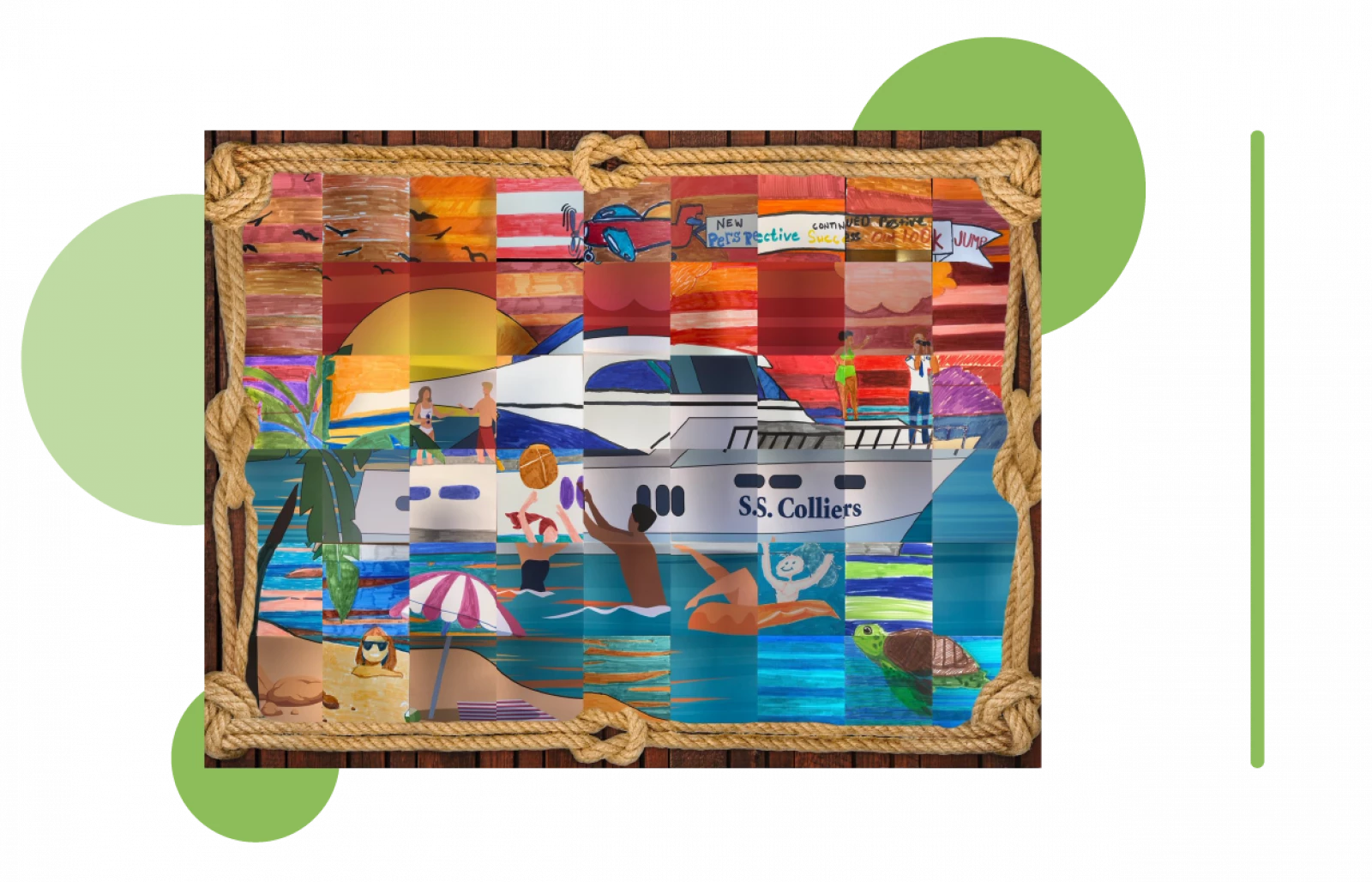 THIS TEAMBUILDING PROGRAM EXEMPLIFIES THE POWER OF WORKING IN SMALL TEAMS FOR 'THE BIG PICTURE!' THIS ACTIVITY BEGINS WITH A PRINT OF YOUR CHOICE CUT INTO EQUAL 5"X5" SQUARES. USING COLORED MARKERS AND ARTISTIC TALENT, PARTICIPANTS COPY THEIR ASSIGNED (5X5) IMAGE ONTO A FOAM CORE TILE. NEXT, THEY TAKE A PHOTO OF THEIR TILE AND TEXT IT TO US AT JUMP. WE WILL COMPILE EACH PIECE TO RECREATE THE ORIGINAL IMAGE ILLUSTRATING HOW INDIVIDUAL CONTRIBUTIONS ARE AS AN INTEGRAL PART OF THE BIGGER PICTURE.
CRUISING THE WORLD (FROM HOME) ITALY, ISTANBUL, OR ITAPUA?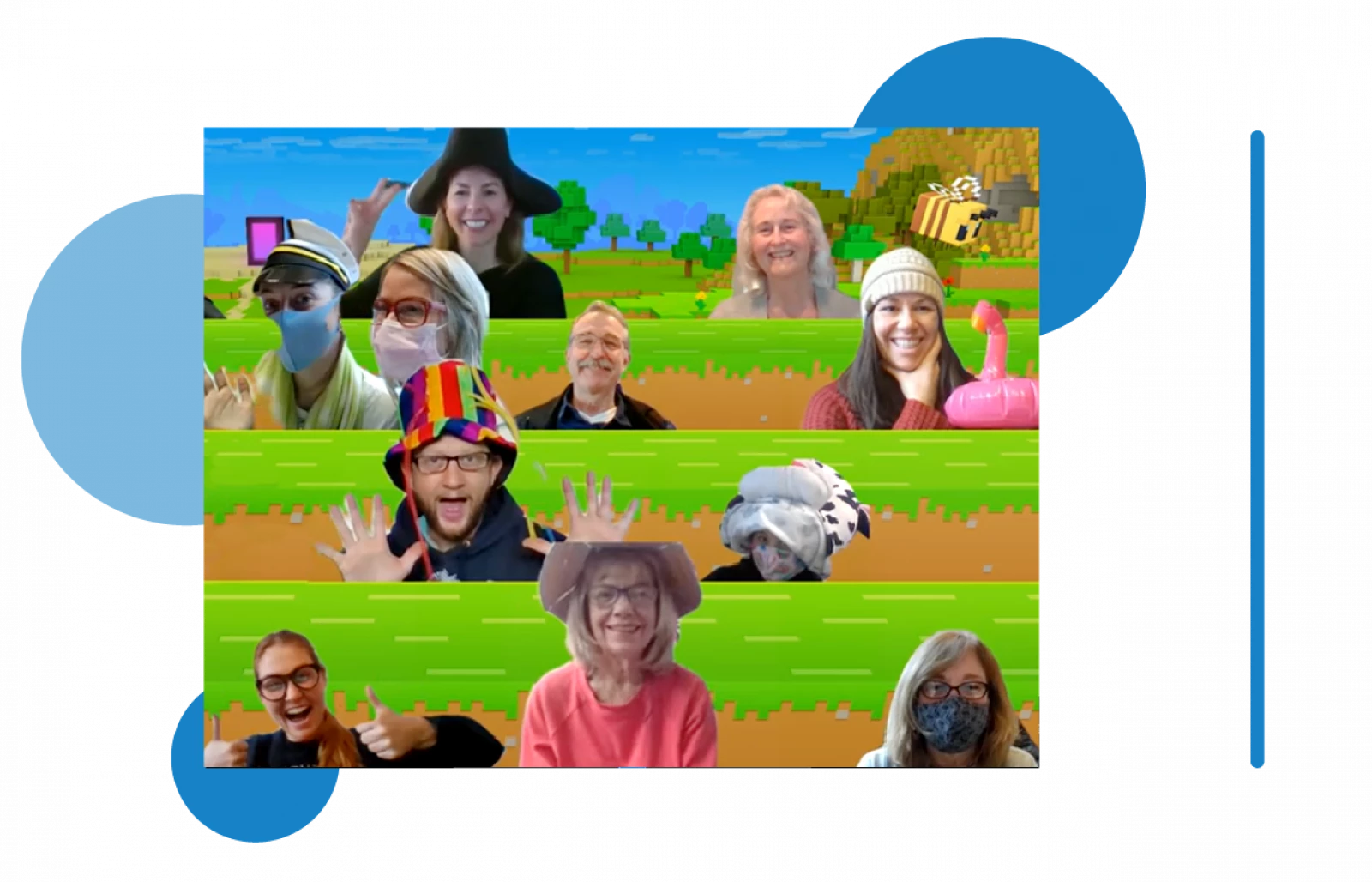 WHILE TRAVEL SEEMS A DISTANT MEMORY, WE WILL CREATE A VIRTUAL GET A WAY TO EXOTIC DESTINATIONS. A PHOTO OF A FAMOUS BEACH OR MUSIC YOU WOULD HEAR FROM A CRUISE OF THE CARIBBEAN WILL BE PLAYED. USING THE CHAT OPTION ON YOUR VIRTUAL PLATFORM, PARTICIPANTS WILL GUESS THE COUNTRY/CITY PICTURED OR SONG/ARTIST. COME SAIL AWAY!
INVITE CHEF ANNA TO DINNER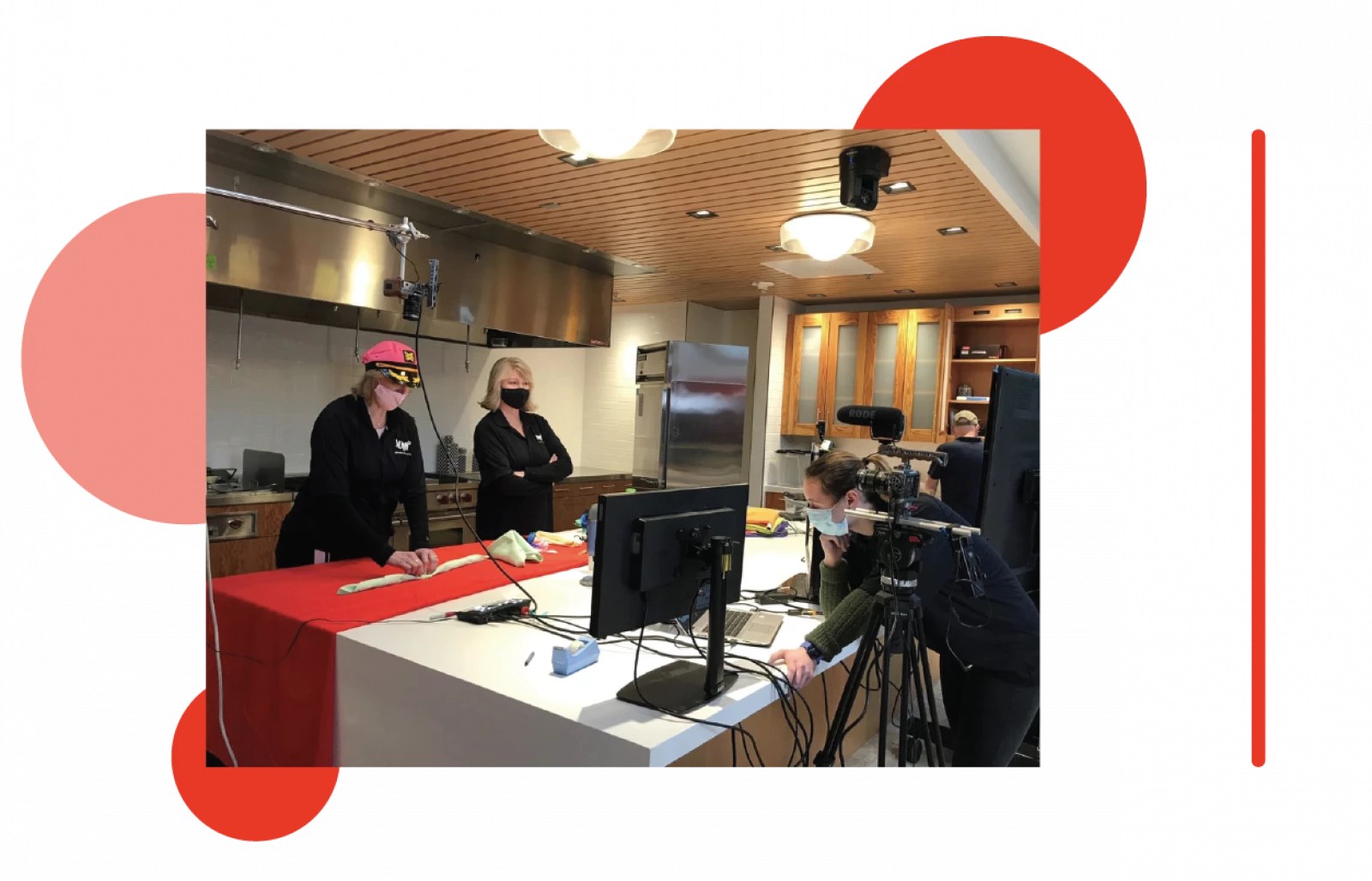 LIVE MEAL PREP OR BASIC NAPKIN FOLDING. OUR WONDERFUL ON-SITE CATERING TEAM CAN ORGANIZE 5-STAR MEALS FOR YOUR TEAM TO MAKE AT HOME, OR JUST HEAT AND EAT! CHEF ANNA WILL INCLUDE DIRECTIONS AND A LITTLE SURPRISE HERE AND THERE.