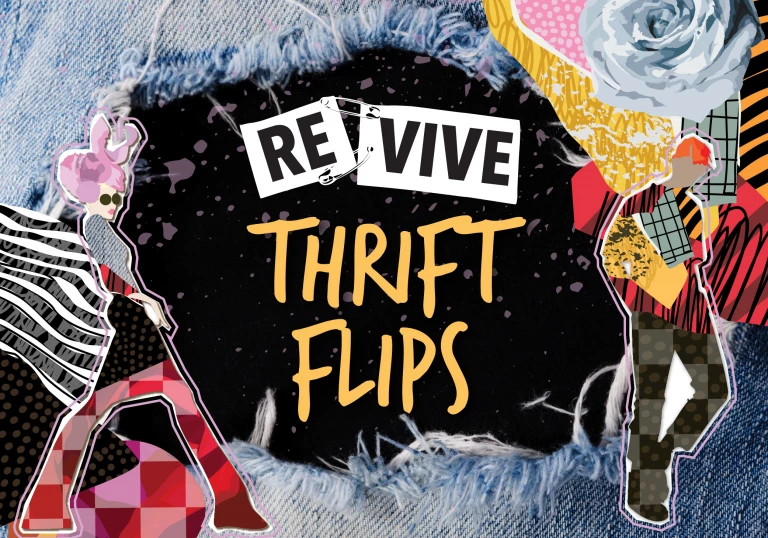 Program Details
WHEN: Apr 4, 2023
TIME: 06:00 PM - 08:00 PM
Come have some fun and connect with others while you learn how to create, sew, crochet, design, glue, embellish, and style clothes at JUMP's weekly Thrift Flip Meetups. Any fashion lover, curious creative or artsy amateur is invited to join these free meetups!
Stop by one, or join us for all the weekly Thrift Flip meetups – each with a unique topic of discussion where participants can learn new skills while creating fashion together in a collaborative and fun environment.
The meetups are part of JUMP's Revive Fashion Show scheduled for April 22nd
Let's make wearable art together!
When: Every Tuesday from March 7th to April 18th | 6:00pm – 8:00pm
Where: JUMP Main Lobby
Price: FREE  & Open to the Community!
Upcoming dates:
April 04, 2023 - 06:00 PM
April 11, 2023 - 06:00 PM
April 18, 2023 - 06:00 PM